James Somerville is a partner in A&L Goodbody's Tax department. He advises on all aspects of taxation law but with particular emphasis on financial services and property related tax, including structured finance transactions, capital market issues, investment funds and cross border financings, mergers and acquisitions, inward investment, group re-organisations and property acquisition and holding structures.
Areas of Expertise
Experience Advising:
AIB in respect of its recent debut regulatory capital AT1 issuance.
Ethoca in relation to its acquisition by Mastercard.
Goldman Sachs International on the €1.9bn Project Tara loan acquisition and sale.
Irish Property Unit Trust now IPUT plc in relation to the taxation aspects of its conversion from a unit trust to a regulated corporate investment fund and its expansion of its investor universe as well as in relation to a number of significant property acquisitions and other ongoing tax issues.
Endo International plc on its acquisition of Auxilium Pharmaceuticals in a cash and stock transaction valued at approximately $2.6bn
Market Recommendations
"Adopts a very considered approach and gives excellent advice". (Chamber Europe 2020)
"Top-rated expertise spanning the full range of tax issues, with experience acting for both domestic and multinational clients". (Chambers Europe 2019)
"Concise, getting to the heart of matters quickly and helping us to see our options clearly. He is also very good at breaking down the issues." (Chambers Europe 2016)
Professional activities
James currently sits on Main TALC, the main forum for liaison between tax practitioners in private practices and the Irish tax authority, the Revenue Commissioners. James is the former Chairman of both the Foreign Lawyers Forum of the Taxation Section of the American Bar Association and of the Taxation Committee of the Irish Law Society. He contributes regularly to legal and tax publications as well as speaking frequently at conferences and seminars on matters of Irish and international taxation. James is also an Associate of the Irish Taxation Institute.
Education
Solicitor, Law Society of England and Wales
Solicitor, Law Society of Ireland
LLB, Trinity College Dublin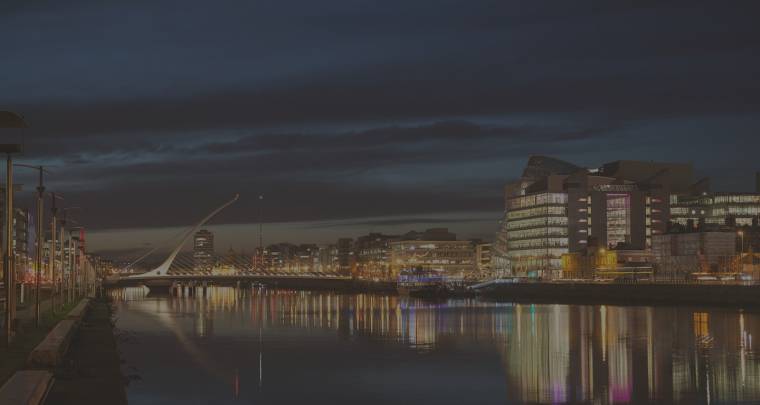 James Somerville
Partner, Tax
Dublin