Alan McCarthy is a partner in A&L Goodbody's EU, Competition & Procurement group. Alan has represented clients in a range of sectors including telecommunications, aviation, banking, insurance, healthcare, food, beverages and petroleum before the Competition and Consumer Protection Commission (CCPC) and the European Commission.
He specialises in advice on the competition law implications of mergers and joint ventures. He has advised on many of the recent mergers notified to the CCPC (including mergers that have been investigated in Phase 2 of the CCPC's merger procedures) and on mergers notified to the European Commission.
Alan also specialises in advice on competition law enforcement issues (such as leniency applications, dawn raids, compliance programmes and competition law litigation) as well as complaints to the CCPC and the European Commission. Alan also advises on EU competition law follow-on damages actions in the Irish Courts. He has significant sectoral regulatory experience, particularly in the telecommunications and energy sectors in Ireland. In addition, he advises on a wide range of other EU law matters such as State aid.
Areas of Expertise
Market Recommendations
"Has a deep understanding of competition law...a real pillar of support...helping us to navigate choppy waters. He fights very hard for his clients and is always willing to go that extra mile." (Chambers Europe 2018)
"Very responsive... great breadth and depth of experience." (Chambers Europe 2017)
"Absolute expert on merger control and really knows his way around competition law." (Chambers Europe 2016)
"Gives tailored advice...clear about what should be done and how to approach it. He is very good at structuring arguments in the most positive and compelling fashion." (Chambers Europe 2014)
Professional activities
He regularly lectures on competition law matters both in Ireland and abroad and is co-author of the leading Irish competition law text book "Irish Competition Law: Competition Act, 2002".
Education
Solicitor, Law Society of Ireland
LLB, Trinity College Dublin
BL, King's Inns Dublin
MA, Europa Institute at the University of Amsterdam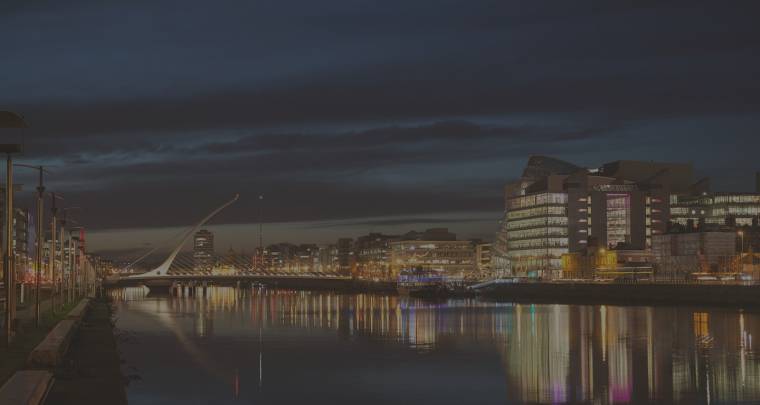 Alan McCarthy
Partner, EU, Competition & Procurement
Dublin