John Whelan is a partner and Head of the Commercial & Technology Group at A&L Goodbody. John advises clients on commercial, regulatory and contentious matters with a focus on technology, privacy, IP, telecoms and commercial contracts. He has been involved in many of the significant litigation cases in these areas that have come before the Irish and EU courts over the past 20 years. He regularly advises domestic and multinational corporations on Irish and EU data privacy matters. John also advises tech and pharma companies establishing operations in Ireland. Before joining A&L Goodbody as a partner in 2003, John worked with Freshfields in London and Hong Kong. He established and headed up A&L Goodbody's US offices in San Francisco and Palo Alto from 2013 to 2016.
Areas of Expertise
Market Recommendations
"Experienced practitioner...Knowledgeable and always very commercial in his approach... really calm, diligent and able to tell you in one sentence what the point is." (Chambers Europe 2018)
"Responsive, thoughtful and easy to work with...significant experience across all areas of technology and tech-related transactions." (Chambers Europe 2017)
"He gives me the guidance I need and never accepts that anything is the standard, which gives me the confidence to negotiate a good deal." (Chambers Europe 2016)
"Has a strong understanding of multinational organisations establishing a presence in Ireland." (Chambers Europe 2015)
Professional activities
John regularly speaks at conferences internationally. He has a Masters of Commercial Law (LLM) from University College Dublin and lectures at the Law Society Law School on the topic of Commercial Contracts. He advises government bodies on various policy issues and was a member of the Irish Government's International Content Services Centre taskforce and the International Traded Services sub-committee of the Government's Enterprise Strategy Group. John is also a member of the International Association of Privacy Professionals (IAPP).
Education
Solicitor, Law Society of England and Wales
Solicitor, Law Society of Ireland
LLM, University College Dublin
BCL, University College Dublin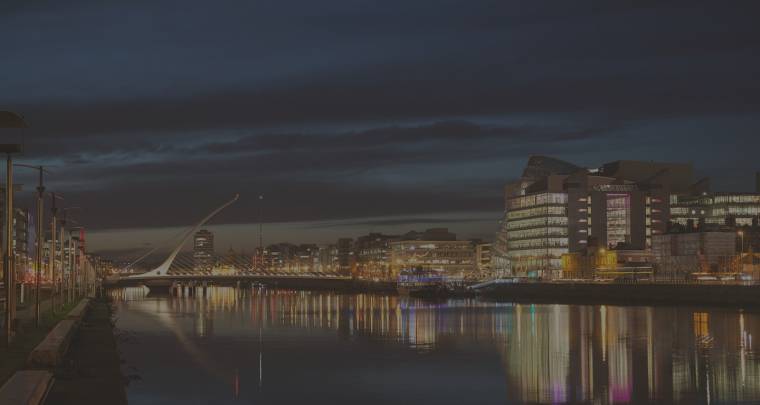 John Whelan
Partner, Commercial & Technology
Dublin