Kenan is a partner in A&L Goodbody's Disputes & Investigations group. He leads both our White Collar Crime and Corporate Reputation groups. He has advised on many of Ireland's most high profile corporate crises in recent years. He has market leading expertise in white collar crime, reputational issues, and business-critical commercial disputes.
Kenan advises on internal investigations, whistleblowing complaints, dawn raids, money laundering, bribery/corruption, cybercrime, market abuse/insider dealing and export controls/sanctions issues. He also advises clients on managing their relationships with various regulators in Ireland and abroad.
Kenan's corporate reputation practice involves advising on reputational issues, including crisis communications and defamation cases. He has particular expertise in internet-based defamation.
Areas of Expertise
Experience Advising:
On the first anti-money laundering compliance prosecution to be brought before the Irish courts. Kenan's client was acquitted of all charges.
Several multinationals in international investigations into alleged financial irregularities by the Irish authorities and their counterparts in the UK and the US.
Conducting internal investigations into some of the most significant matters to be considered by Irish regulators.
On circa 50 High Court defamation cases including the first corporate defamation case to come before the Irish courts.
Market Recommendations
"He is able to distil really complicated issues into a few sentences that are easily digestible for non-lawyers." (Chambers Global 2021)
Kenan was the only Irish lawyer named as one of 15 'Global Elite Thought Leaders' for Corporate Crime Defence work. (Who's Who Legal: Business Crime 2018, 2019 and 2020)
"Very calm…our matter is in safe hands…we don't need to explain commercial issues as he gets them straight away." (Chambers Global 2020)
Kenan has been recognised as a Thought Leader for Business Crime Defence – Corporates (Who's Who Legal 2019) and is "...one of the world's leading practitioners." (Who's Who Legal: Business Crime 2018)
Professional activities
Kenan is a regular contributor to the national and international debate on white collar crime. He is the only Irish lawyer to chair the International Bar Association's Business Crime Committee. He has presented to the Irish Government on draft legislation, lectures at several Irish universities, and has chaired international conferences in Buenos Aires, Sydney, Washington, Panama, Vienna, Istanbul, Rome, Dubai and Kraków.
Kenan has also led the debate regarding the future of Irish defamation law. His 'Time to Say Goodbye' thought leadership article, calling for the abolition of juries in defamation cases, stimulated significant debate on the issue within the Irish legal community and was published in The Currency, an Irish online publication.
https://www.algoodbody.com/insights-publications/time-to-say-goodbye-why-ireland-should-remove-juries-from-defamation-cases
Education
M.Phil, University of Cambridge
BCL, University College Dublin
Solicitor, Law Society of Ireland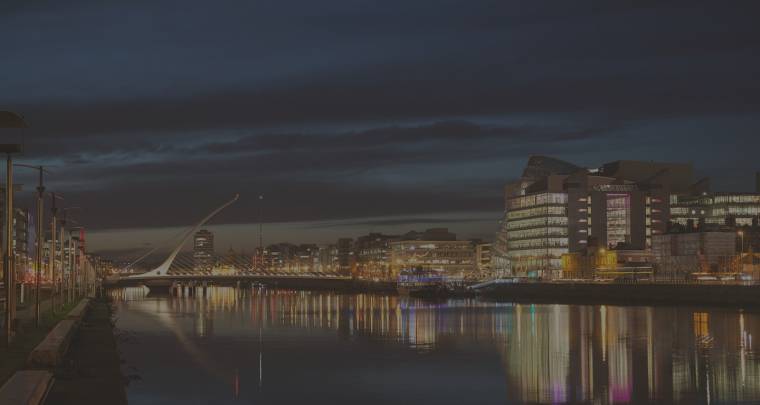 Kenan Furlong
Partner, Disputes & Investigations
Dublin