ALG hosts international Global Aircraft Trading System (GATS) event
With Dublin positioned as a global hub for aviation finance, A&L Goodbody was delighted to co-host an insightful event on GATS on 17 September in our Dublin office.
ALG partners Catherine Duffy and Seamus O'Croinin, joined international colleagues from Milbank LLP, Watson Farley & Williams, Allen & Gledhill LLP, to provide expert insights on the future of GATS.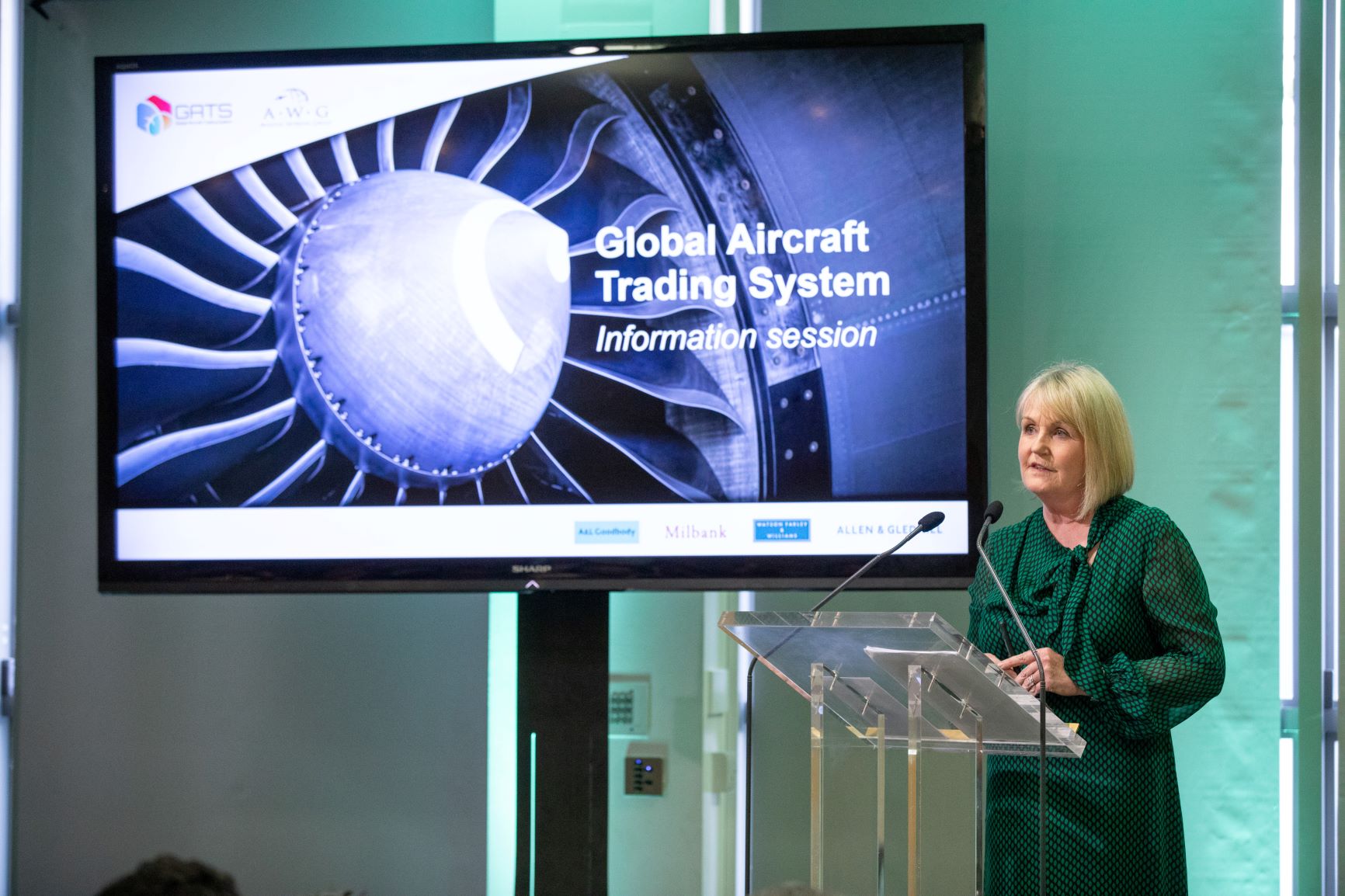 Pictured: Catherine Duffy, A&L Goodbody's Head of Aviation & Transport Finance, speaking at the conference on the future of GATS.
Date published: 2 October 2019