Grainne Finneran named 'Rising Star' 2023 by Airfinance Journal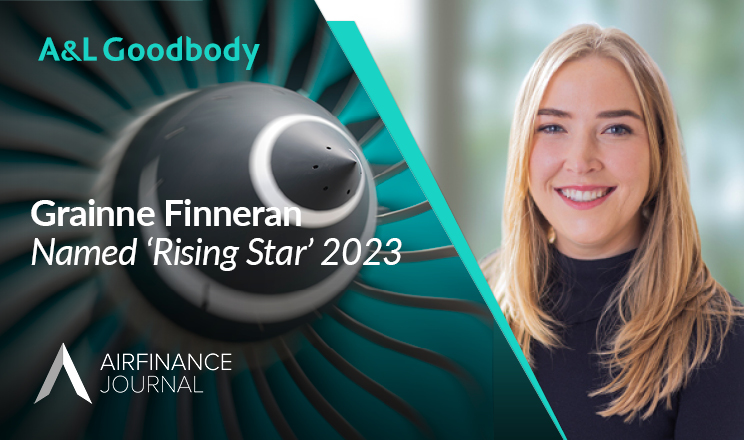 Gráinne Finneran, Aviation & Transport Finance senior associate at A&L Goodbody (ALG), has been named a 'Rising Star' for 2023 by Airfinance Journal.
Gráinne Finneran is a high performing senior member of the Aviation & Transport Finance practice of ALG and has acted as lead associate on a range of complex, innovative and award-winning transactions for key clients over the past number of years. She has extensive experience acting on a variety of aviation financing and leasing products and structures. These include operating leases, finance leases, sale and leasebacks, Jolco structures, debt finance, joint ventures, capital market issuances, pre-delivery payment financing and export credit agency supported financing.
Commenting on this recognition, Marie O'Brien, head of Aviation & Transport Finance at ALG said: "Gráinne is a great lawyer and someone that is both a pleasure to work with and is technically excellent. She is an inspiration to more junior lawyers on the team and someone we are very proud to have as part of the ALG Aviation group."
Maria McElhinney, partner in Aviation & Transport Finance at ALG added: "Gráinne is a highly skilled lawyer, who is great at coming up with commercially minded solutions to complex issues. Her experience on aviation finance transactions is highly valued by her clients as well as her team. In addition to being exceedingly capable at her job, she is also a pleasure to work with and a great team player."
Date published: 17 July 2023