Diversity & Inclusion

At A&L Goodbody, Diversity and Inclusion is about respecting, valuing and leveraging the differences that exist in our employee base and the domestic and international markets in which we do business.

Mutual respect and collaboration amongst our colleagues is key to the culture of our firm and we are committed to ensuring that that everyone is treated with respect, fairness and integrity.
Every one of our employees bring a set of special talents and perspectives to the table. We celebrate diverse thinking by creating a culture where all of our people are encouraged to draw upon their unique backgrounds, interests and viewpoints.
This diverse and inclusive approach benefits our people and our clients and therefore our business. As the diversity of our client base continues to grow it is imperative that we have a diverse and inclusive workforce to reflect that client base. Different opinions, perspectives and cultures are powerful in international business.
Diversity and Inclusion in A&L Goodbody
As part of the our commitment to equality and fostering a culture of inclusion, we established a Diversity & Inclusion Group (D&I) which meets regularly to consider different aspects of diversity including disability, sexual orientation, gender, family status, ethnicity and age. Our goal, ultimately, is to ensure that our policies and practices match our commitment to equality and inclusion.
International Women's Day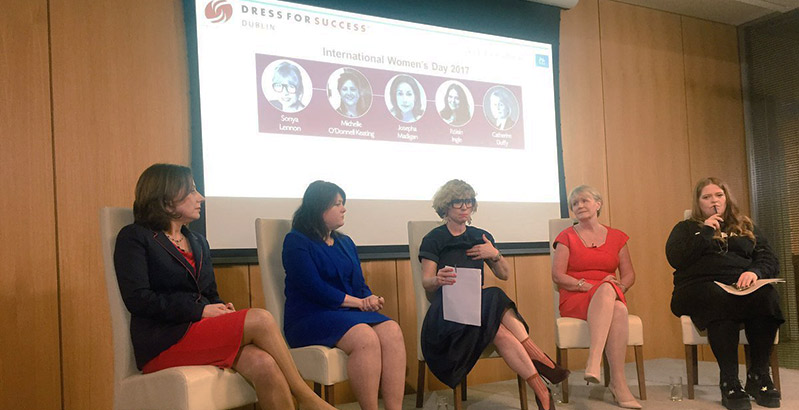 We celebrated International Women's Day 2017 with a number of events which recognised and acknowledged the significant contribution that women make in society, business and to the success of the Firm.
Pride Week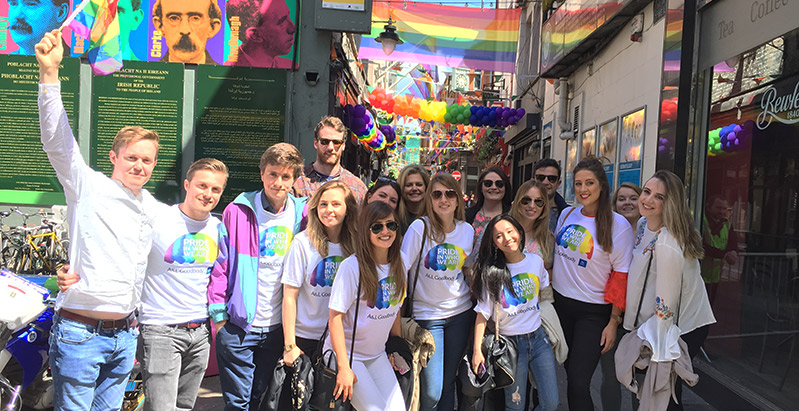 Our theme for Pride Week this year was 'Pride in Who We Are'. We had a week of activities planned to celebrate PRIDE
Our current Diversity and Inclusion focus is in the areas of gender, sexual orientation, social mobility and mental health. Our D&I partners include:
The 30% Club
We are members of The 30% Club, a collaborative business-led effort to make real change in Ireland, aiming towards 30% female representation in senior management by 2020. We are proud to say that over 30% of our partners are female.
WXN
We are a sponsor member of the Women's Executive Network, an organisation dedicated to the advancement and recognition of women in management, executive, professional and board roles.
Trinity Centre for People with Disabilities (TCPID)
We support the work placement programme with TCPID at Trinity College.
Access programmes
Click here to read about our support of the Trinity Access Programme (TAP) and DCU Access programmes which forms part of our Step Up Community programme.
Best National Firm for Diversity
The Firm was recently awarded Best National Firm in a Diversity category at the European Women in Business Legal Awards 2017 in London.