A&L Goodbody appoints new Head of Belfast Office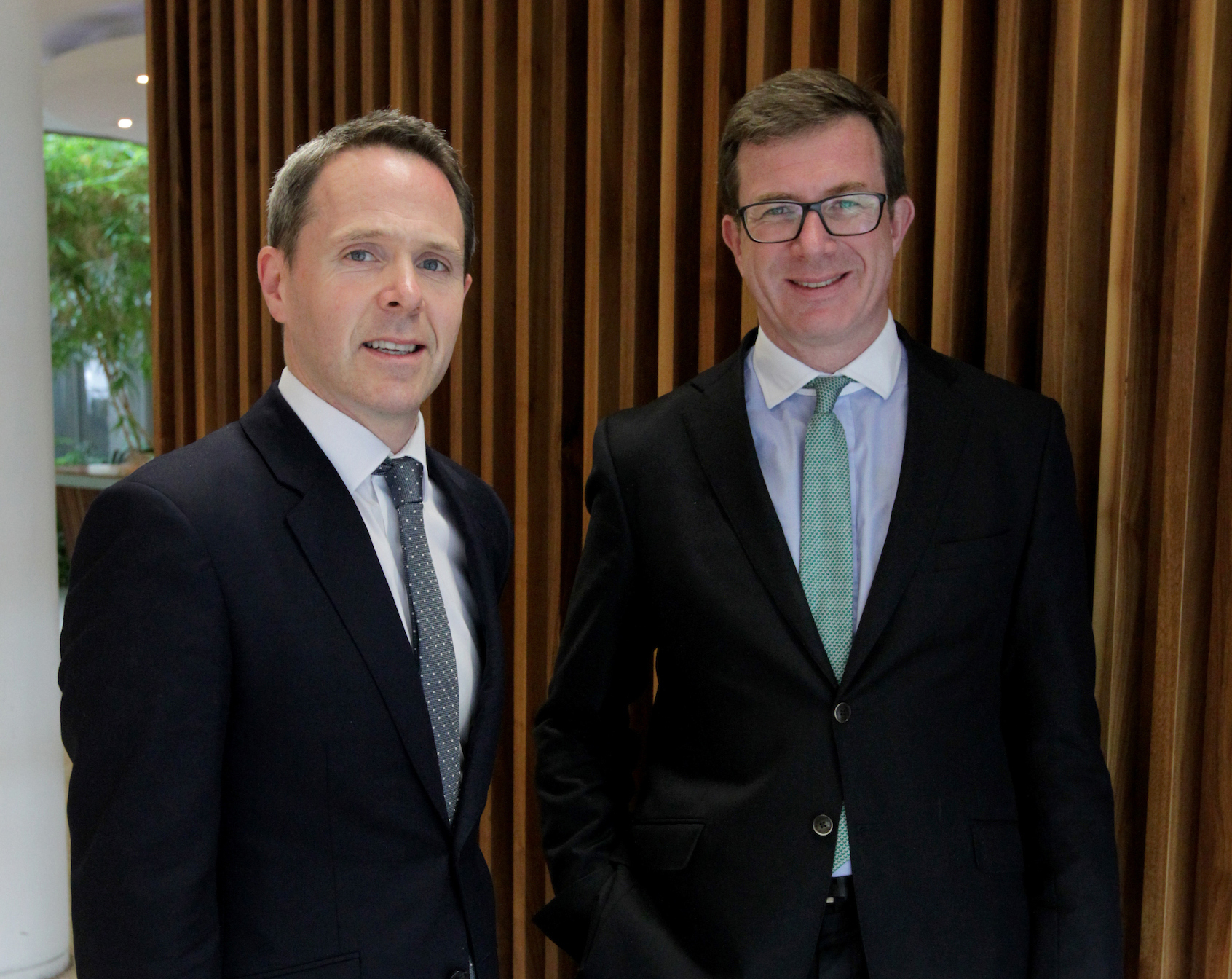 Pictured: Michael Neill, Head of Belfast Office and Julian Yarr, Managing Partner
A&L Goodbody has announced the appointment of Michael Neill as head of its Belfast office.
Mr Neill succeeds Mark Thompson, who has completed two terms in the role and will continue as one of the firm's most senior and respected partners, focusing on his extensive corporate client practice.
With over 20 years specialising in financial services, corporate restructuring and disputes, Michael Neill is consistently ranked as a leader in his field by various legal publications. He will continue advising clients alongside his role as head of the firm's Belfast office.
A&L Goodbody Managing Partner Julian Yarr commented: "Firstly, I would like to thank Mark Thompson for his tremendous contribution as head of our Belfast office over the past six years. Together with a diverse group of 12 partners in Belfast, Mark has laid firm foundations for the continued growth and success of A&L Goodbody in Northern Ireland and we have every confidence that Michael will continue this fantastic work in the years to come."
"Michael is both an outstanding lawyer and leader and assumes this role at an exciting time for A&L Goodbody," he continued. "We have ambitious plans to better serve our clients and also attract and develop the very best talent. I look forward to working with him in achieving these ambitions."
Recently named 'Corporate Law Firm of the Year' for the third time by Insider Media, A&L Goodbody employs over 120 lawyers and business service professionals at its recently upgraded offices in Belfast city centre.
"Since joining the firm nine years ago, I've seen our Belfast office grow significantly in size, expertise, capability and geographical reach, both locally and internationally," said Michael Neill.
"This growth is testament to our commitment to providing exceptional client service delivery and the quality of our people. Moving forward, we will further strengthen our position as a market leader by continuing to invest in our people and emerging technologies in order to offer a modern, efficient and commercially-focused service to our clients."
Michael Neill graduated in 1995 from Queen's University Belfast with an LLB in Law and Accounting, before studying at the Institute of Professional Legal Studies at Queen's. He was admitted to the Role of Solicitors by the Law Society of Northern Ireland in 1997 and has since specialised in all areas of corporate recovery, as well as conducting a wide variety of financial services, fraud and insolvency-related litigation. He sits on the Law Society Finance Committee and is a former chairman and now a National Council member of R3 (The Association of Business Recovery Professionals) for the Northern Ireland region. He lectures and writes extensively in the areas of corporate recovery and insolvency.
Date published: 14 May 2018