Brian O'Malley and Brendan Curran named 'Rising Stars' at the 'Rising Stars Awards EMEA 2022'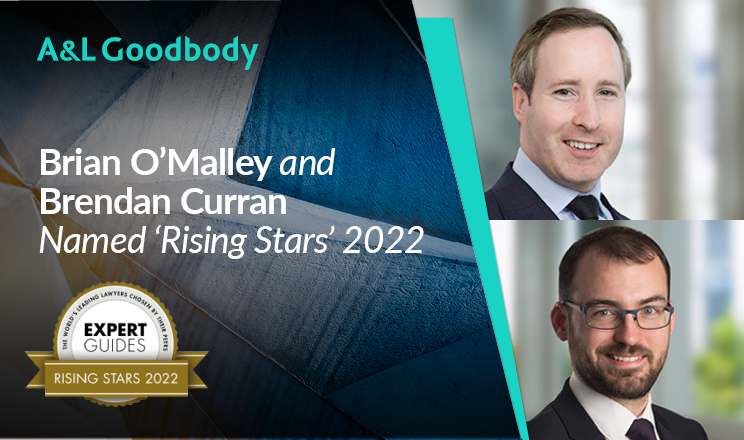 Brian O'Malley, Restructuring & Insolvency partner and Brendan Curran, Environmental & Planning senior associate have been named 'Rising Stars' at the 'Rising Stars Awards EMEA 2022'.
They have been recognised for their outstanding work within their areas of expertise. Brian was also listed more broadly by Euromoney as one of only two Rising Stars in the jurisdiction category for Ireland.
Commenting on the award wins, David Baxter head of the Restructuring & Insolvency Group said "Brian's recognition is extremely well deserved. He is an exceptionally talented Restructuring lawyer who consistently receives great feedback from clients. We are very lucky to have him as a partner in our group."
Alison Fanagan and Alan Roberts co-heads of the Environmental & Planning Group also commented "we are very fortunate to have an exceptionally talented group of lawyers within the Planning & Environmental Group at ALG, the largest such group in the country. We are delighted to see Brendan recognised for his outstanding service to the clients that he has been working with over the past year".
Date published: 11 October 2022