Student Legal Convention explores the future of law with industry experts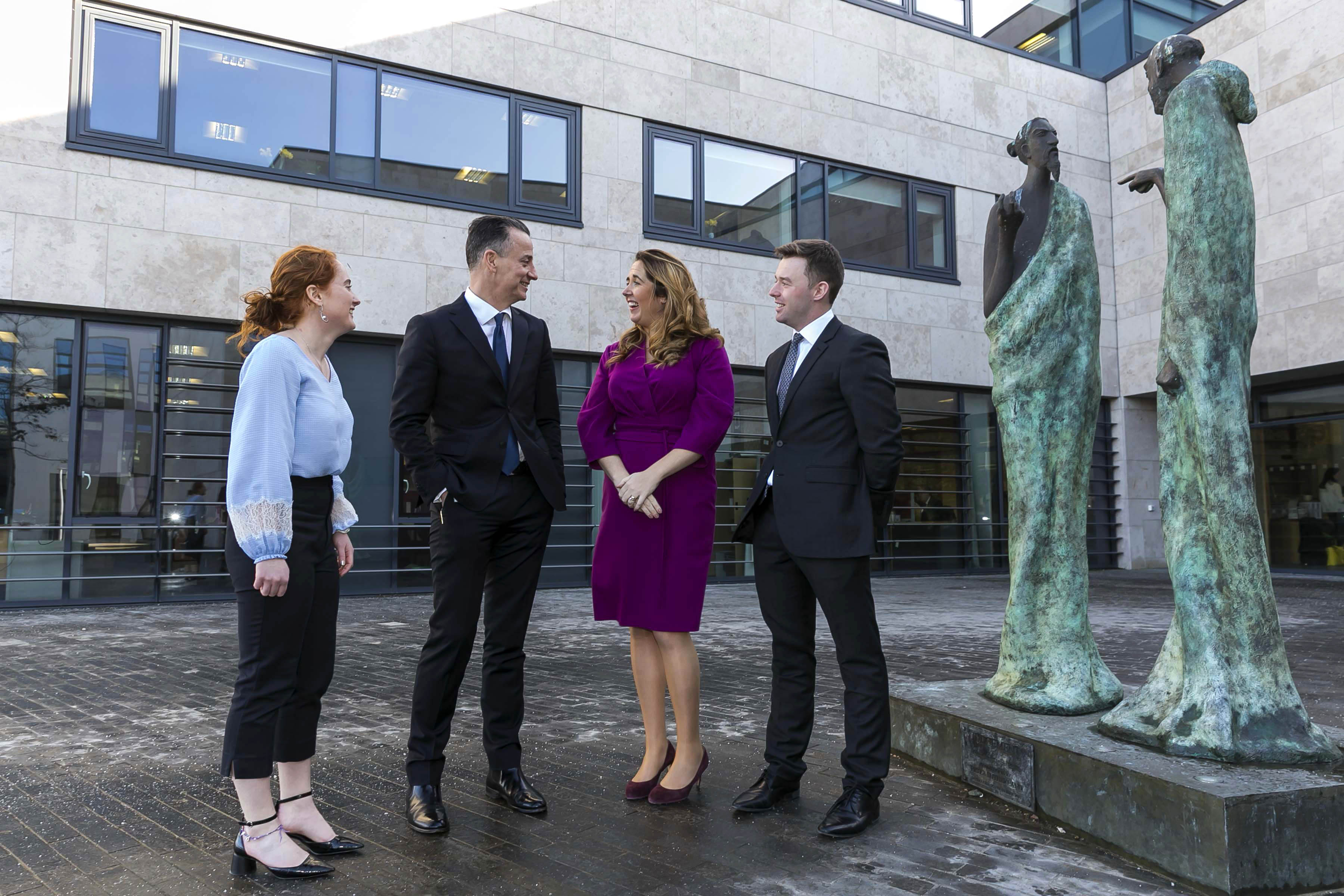 The annual UCD Student Legal Convention explores the future of law with industry experts. Many prevailing topics were discussed at the convention held this week including: What will the lawyers of 2030 look like? What new skills will the lawyers of the future need with innovation and technology rapidly changing the nature of legal work? What new areas of law will emerge in the next decade?
The student-led event, is now in its sixth year and is supported by A&L Goodbody, who brought together some of the leading academic and legal voices in Ireland. Notable issues discussed at the event included the increasing legal dimensions of research and compliance for Ireland's universities, Ireland's tax sector and how digital companies are engaging with customers without having a physical presence in their users' countries.
Closing the convention, Keavy Ryan, Corporate and M&A Partner at A&L Goodbody, commented:
"Ireland and its legal profession are changing as clients require more sophisticated technology solutions, as well as needing to meet increasing regulatory, economic and environmental requirements. This growing complexity means that lawyers must not only be technical experts in their own practice area, but they also must be able to collaborate with colleagues to solve multifaceted problems."
Other speakers on the day included A&L Goodbody partners Amelia O'Beirne and David Berkery, Dalton Phillips, (CEO, DAA), Colin Keogh (CEO Rapid Foundation / Forbes 30 under 30), Shane Curran, CEO of Evervault, Thomas Conlon (Director of the UCD Centre for Financial Markets), Joe O'Mara (Head of Aviation Finance and Leasing, KPMG), Yvonne Thompson (Head of PwC's global aviation finance tax network), Laurence Gourley (Legal Director, Aer Lingus), Lorraine Griffen (Head of Tax, Deloitte), Anne Gunnell ( Director of Tax Policy & Representations, Irish Tax Institute), Olivia Long, (PSL, Matheson), Josh Hogan (Head of Financial Services Regulatory Group, McCann Fitzgerald).
Date Published: 14 February 2019