David Berkery is a partner in A&L Goodbody's Finance Department, specialising in aviation and transportation finance. David has over 12 years' experience working in Dublin, London and New York. He spent 5 years based in the US, advising many of the world's leading financial institutions, airlines, aircraft lessors, investment banks and private investors on all aspects of the acquisition, leasing, financing and trading of aircraft, vessels and rolling stock. David has a particular focus on asset backed securitisations (ABS), private placements, Enhanced Equipment Trust Certificate (EETC) offerings, secured and unsecured lending, portfolio sales and industry-specific joint ventures, mergers and acquisitions.
Areas of Expertise
Experience Advising:
Zephyrus Aviation Capital on its first structured ABS financing for the acquisition of a portfolio of 21 aircraft.
GECAS as seller on the START 2018-1 and START 2019-1 asset backed securitisations.
Aero Capital Solutions on a warehouse facility with Morgan Stanley and a term loan with Volofin.
Citibank in a warehouse facility for Genesis.
A large number of recent ABS transactions both in loan format and 144A bond issuance format involving a variety of aircraft types and vintages.
Acting for underwriters, structuring agents and borrowers on a number of warehouse facilities.
A variety of acquisition financing facilities and term loan facilities secured by portfolios of fixed-wing aircraft, spare engines, business jets and rotor aircraft.
Enhanced Equipment Trust Certificate transactions for US and non-US airlines.
Acting for sellers and purchasers on a number of large aircraft portfolio sales.
Joint ventures, side-cars and M&A transactions relating to aircraft lessors, including the secondary trading of equity in ABS vehicles.
Advising lenders and borrowers in relation to a variety of structures for the financing of aircraft; engines; helicopters; business jets; slots, routes and gates; shipping vessels and other equipment including sale and leaseback transactions, commercial debt (bilateral and syndicated loans), PDP financings, AFIC and export credit agency supported financings and capital markets offerings including ABS.
Market Recommendations
"Particularly good at providing the detailed advice required whilst aware of the broader context of the transaction. A go-to option for complicated financings." (Chambers Global 2021)
"A fantastic lawyer, extremely knowledgeable and very pragmatic" (Legal 500 2021)
"David Berkery is a rising star in Dublin." (Legal 500 2020)
"Forward-thinking and able to explain different concepts." (Chambers Global 2020)
Professional activities
David has written multiple articles published in Air Finance Journal and other industry periodicals. David drafted the Irish law standard form documents, the Guidance Materials and the FAQs for the AWG's Global Aircraft Trading System (GATS) project. He was a member of the working group charged with the development of the legal and documentation framework around the Aircraft Finance Insurance Consortium (AFIC) product.
Education
New York State Bar, Attorney, 2013
Solicitor, Law Society of Ireland, 2007
LLM, Trinity College Dublin, 2003
BCL, University College Dublin, 2002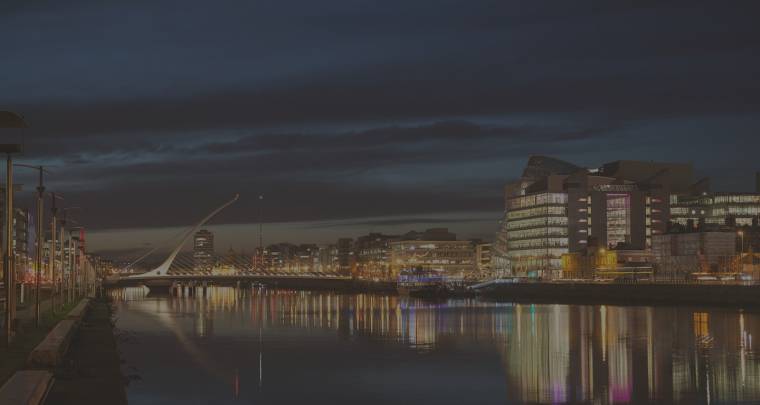 David Berkery
Partner, Aviation & Transport Finance
Dublin