David Berkery is a partner in A&L Goodbody's Finance Department, specialising in aviation and transportation finance. David has over 15 years' experience working in Dublin, London and New York. He regularly advises many of the world's leading financial institutions, airlines, aircraft lessors, investment banks and private investors on all aspects of the acquisition, leasing, financing and trading of aircraft. David has a particular focus on asset backed securitisations (ABS), airline and aircraft lessor restructurings, secured and unsecured lending, portfolio sales and industry-specific joint ventures, mergers and acquisitions. David is a member of the Aviation Working Group's GATS legal advisory panel.
Areas of Expertise
Experience Advising:
Nordic Aviation Capital DAC scheme of arrangement (Finance Dublin Aviation Finance Deal of the Year 2021).
Carlyle Aviation Partners acquisition of Fly Leasing.
Carlyle Aviation Partners - multiple asset backed securitisations.
Castlelake - multiple asset backed securitisations.
Aero Capital Solutions, Inc. on a sale and lease back of 10 aircraft.
General Electric on the combination of GECAS and AerCap.
Project Gilead – $3bn aviation leasing platform with GECAS and PIMCO (Finance Dublin Aviation Finance Deal of the Year 2021).
GECAS in connection with the migration of a portfolio of 40 aircraft onto the Global Aircraft Trading System (GATS) Platform.
Deutsche Bank in the financing of Stone Peak's acquisition of the NAB loan portfolio.
Elix Aviation - formation and launch of new lease servicing platform.
Market Recommendations
"Particularly good at providing the detailed advice required whilst aware of the broader context of the transaction. A go-to option for complicated financings." (Chambers Global 2021)
"A fantastic lawyer, extremely knowledgeable and very pragmatic" (Legal 500 2021)
"David Berkery is a rising star in Dublin." (Legal 500 2020)
"Forward-thinking and able to explain different concepts." (Chambers Global 2020)
Professional activities
David has written multiple articles published in Air Finance Journal and other industry periodicals. David drafted the Irish law standard form documents, the Guidance Materials and the FAQs for the AWG's Global Aircraft Trading System (GATS) project. He was a member of the working group charged with the development of the legal and documentation framework around the Aircraft Finance Insurance Consortium (AFIC) product.
Education
New York State Bar, Attorney, 2013
Solicitor, Law Society of Ireland, 2007
LLM, Trinity College Dublin, 2003
BCL, University College Dublin, 2002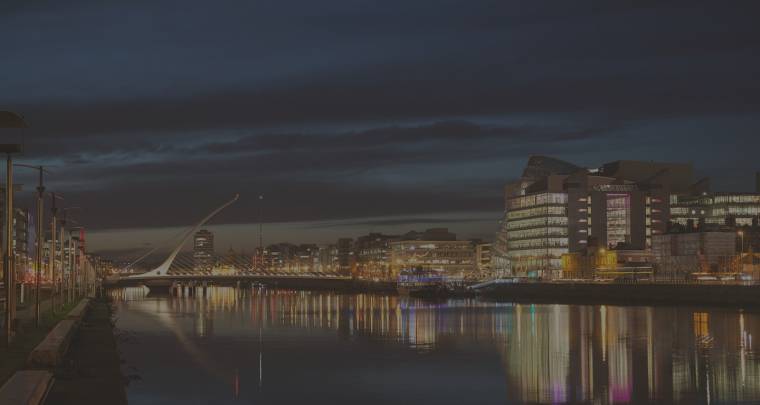 David Berkery
Partner, Aviation & Transport Finance
Dublin