Step-Up-Community-programme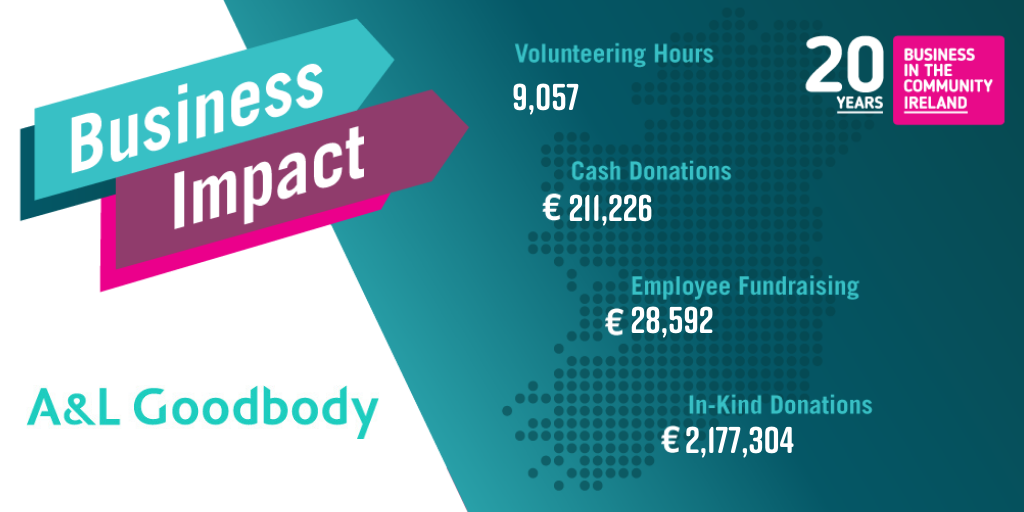 Business in the Community Impact Map
We are members of Business in the Community since 2010 and have contributed to their Business Impact Map since 2013. The map details our support in the community through volunteering, in kind donations, fundraising and corporate donations. In 2019, ALG delivered 9,057 volunteering hours, provided €2,100,000 in in-kind donations, raised €28,592 through our fundraising initiatives and contributed over €200,000 in firm donations to our community partners.
Step Up Community programme
At A&L Goodbody, supporting the communities in which we work has been a strong tradition of ours for many years and plays a large role in being a responsible business. Step Up, our community based programme, is open to all at ALG and provides a suite opportunities for our people to support our local community. We do this through pro bono work, volunteering and funding.
Our community programmes
Our two main focus areas within the Step Up programme are education and employment and our goal is to increase access to opportunities for people in our community.