Laura Butler named Investment Funds Rising Star at the 'Rising Stars Awards Europe 2020'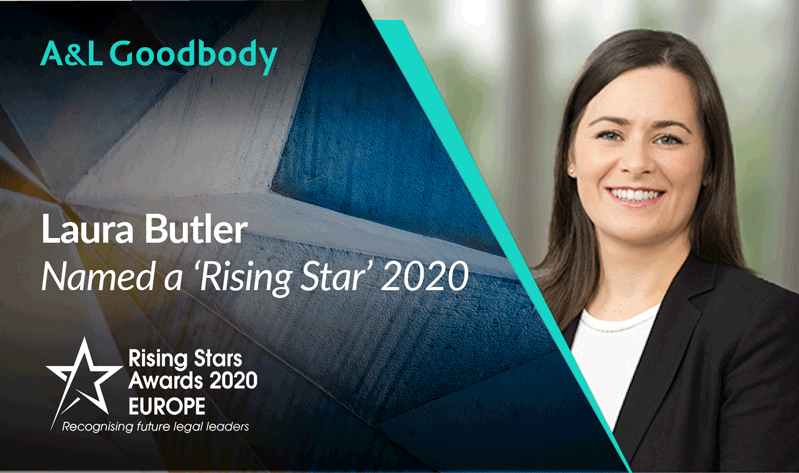 Laura Butler, Asset Management & Investment Funds partner at A&L Goodbody (ALG), has been recognised at the Rising Stars Awards Europe 2020. The awards showcase the most promising emerging legal talent across Europe. Laura was widely praised by her clients and peers for her expertise, as well as playing a key role on influential projects and legal transactions during 2020.
Commenting on the award win, Brian McDermott, head of Asset Management & Investment Funds at ALG, said: "It's great to see Laura recognised in this way. Laura is a key member of our leadership team and her award is extremely well deserved. We are fortunate to have such exceptionally talented people at ALG. This award also speaks to the calibre of clients we work with and the significance of Ireland in the global investment funds market."
Laura's prestigious win was announced at a virtual awards ceremony on Thursday 18 February 2021.
ALG also had three other lawyers who were shortlisted for the respected specialisms. They were Sinéad Lynch (partner in Insurance & Reinsurance), Brian O'Malley (partner in Restructuring & Insolvency) and Róise NicGhráinne (associate in Life Sciences).
Date published: 19 February 2021