Laura is a Partner in the Asset Management and Investment Funds Group at A&L Goodbody. Her areas of expertise are the formation, authorisation and operation of regulated investment funds. This includes structuring and regulatory compliance of UCITS and AIFs including ETFs, master feeder structures, fund of funds and limited liquidity funds, with strong expertise in the structuring of real estate and private equity funds. She advises a broad spectrum of clients including asset managers, investment funds, investment fund service providers and investors as wells as lenders in a number of high profile fund financing transactions. Laura has also advised on the set-up of UCITS management companies and AIFMs. Laura was awarded the Investment Funds Rising Star award (IFLR Rising Stars Awards Europe 2020).
Areas of Expertise
Experience Advising:
Oaktree Capital in respect of the establishment and ongoing operation of its QIAIF ICAV platform which is focused on investment in Irish real estate
M&G in respect of its five QIAIF platforms which includes a CCF, Unit Trust, and an ICAV which focus on alternative credit among other fixed income asset classes
Aberdeen Standard in respect of its RIAIF and its private equity QIAIF platforms
VanEck Global Associates on its Irish fund range, including its ETF products as well as its UCITS Management Company
Prudential SA in respect of in respect of the establishment and ongoing operation of its RIAIF ICAV platform and its AIFM
Link Fund Managers Solutions in respect of the establishment and ongoing operation of it UCITS ICAV platform
Financing of the development of The Exo Building, Dublin's tallest office building, through a regulated vehicle
Market Recommendations
"Always positive, nothing is ever a problem. Laura is tactful but will point out issues … working with her is very easy. She is also great at connecting clients." (IFLR1000 2021)
"A strong communicator who is up to date in her sectors and always available to assist on short notice." (Legal 500 2020)
"A next generation partner." (Legal 500 2020)
"A rising star." (LMG Expert Guide 2020 and Rising Stars Awards Europe 2020)
Professional activities
Laura is a member of the Irish investment funds industry body, Irish Funds, working groups. She is a regular speaker at legal conferences on the topic of investment funds and has contributed articles to a number of publications.
Education
Solicitor, Law Society of Ireland, 2011
Post-Graduate Diploma in Financial Law, Law Society of Ireland, 2010
LL.B., Bachelor of Laws, University of Limerick, 2004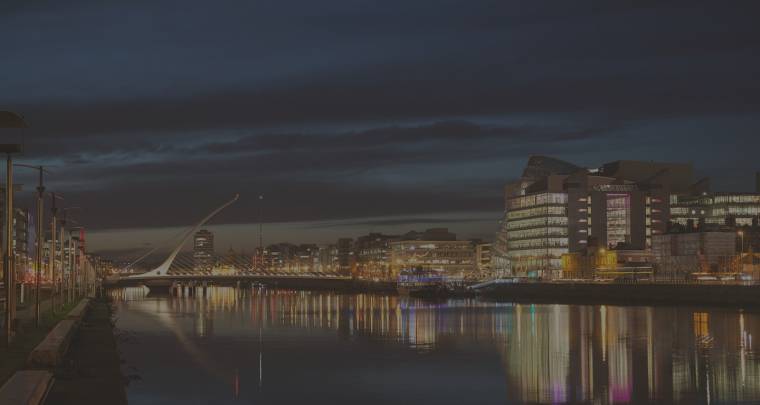 Laura Butler
Partner, Asset Management & Investment Funds
Dublin