Brian McDermott is Head of the A&L Goodbody Asset Management & Investment Funds group. He has extensive experience in the structuring, establishment and authorisation of all types of investment funds including UCITS, AIFs and non-regulated funds. In addition to advising the promoters and investment managers of such funds, he advises fund investors, fund directors and fund service providers on relevant Irish law, regulation and market practice. Brian also advises on all aspects of the regulation of asset management and fund servicing activities in Ireland including the establishment and authorisation of investment managers, fund servicing operations and UCITS and AIF management companies.
Areas of Expertise
Experience Advising:
Irish Property Unit Trust on the establishment and authorisation of IPUT plc, the first Irish internally managed alternative investment fund under the AIFM Regulations and the provision of ongoing advice to IPUT plc.
RBS Asset Management on the merger of its UCITS money market fund range with Goldman Sachs' corresponding Irish fund range.
Deutsche Bank on the establishment and authorisation of a number of exchange traded funds (ETFs) on their existing Irish umbrella UCITS platform.
European Investors Inc. and Amadeus Capital Funds plc on that company's conversion to an internally managed UCITS in conjunction with the implementation of changes to each of its administrator, transfer agent and depositary and its compliance with the requirements of UCITS V.
A US hedge fund on a joint venture with a US property manager for the establishment of an ICAV investing in Irish property.
A US property manager on the structuring and establishment of an ICAV which was designed for European pension funds and institutional investors to invest in the case of one sub-fund in Irish property and in the case of another sub-fund in European property.
Coutts & Co on the conversion of an existing corporate UCITS to an ICAV and the launch of several new sub-funds which were used as receiving funds for several UCITS fund mergers with existing Irish and UK UCITS.
Van Eck Associates on the establishment and authorisation of a UCITS management company and a UCITS exchange traded fund platform.
A large Swiss multi-national on the establishment of a range of Irish funds including a unit trust and a CCF for investment by their worldwide pension funds.
Market Recommendations
"Incredibly commercial and always provides practical and considered advice" (Chambers Europe 2023)
"Extremely knowledgeable and responsive." (IFLR1000 2022)
"Brian has extensive knowledge, is considered and clear with his advice and always offers a pragmatic solution to matters." (Legal 500 2022)
"He is extremely knowledgeable, clear, considered and approachable. He has got his finger on the pulse at the highest level. He has seen it all, and he is able to draw on that experience in his advice." (Chambers Europe 2020)
Professional activities
Brian was elected as a member of the Council of the Irish Funds Industry Association (IFIA) in 2009. He also sat on, and chaired the IFIA's Legal and Regulatory Committee for a number of years. Brian is a member of the legislative sub-group of the IFSC Funds group which is a cross-sectoral committee established under a framework put in place by the Irish Prime Minister. He is also a member of the International Bar Association's Investment Funds Committee and regularly attends and speaks at international conferences and other industry events. He is an Associate of the Irish Tax Institute.
Education
Solicitor, Law Society of Ireland
LLM, European University Institute
BCL, University College Dublin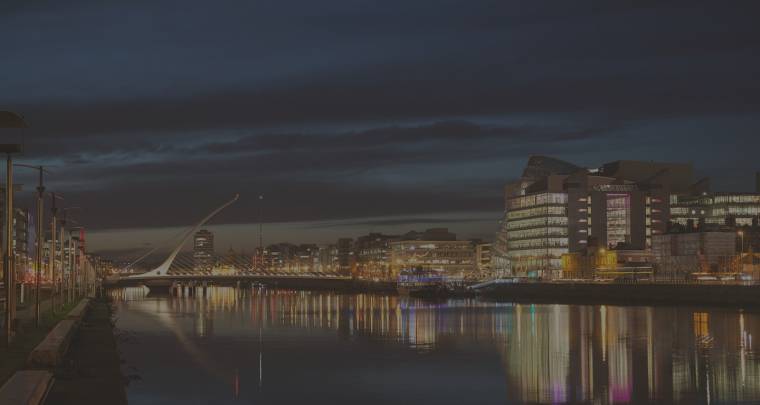 Brian McDermott
Partner, Asset Management & Investment Funds
Dublin