ALG appoints 11 new partners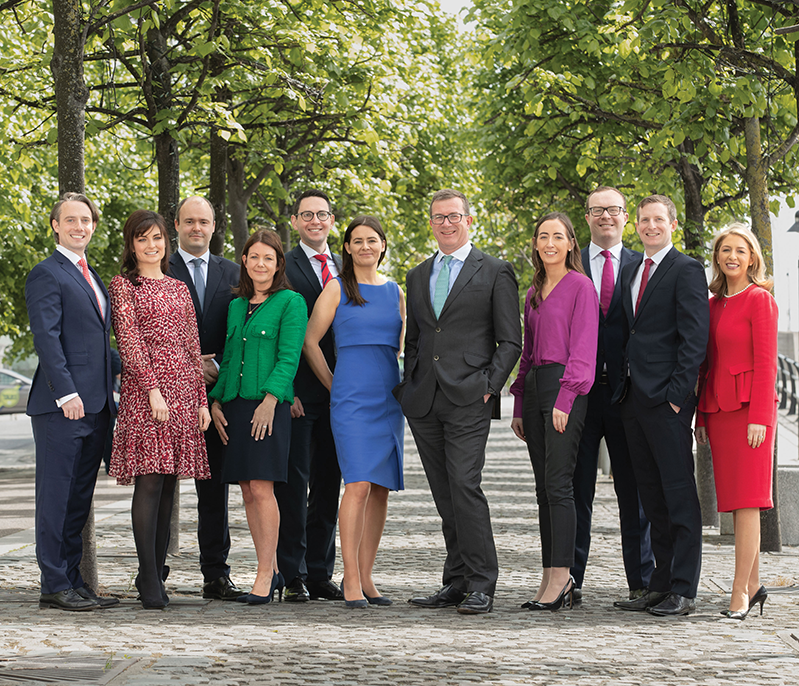 Pictured L-R: Darran Nangle, Andrea Lawler, David Rowan, Sinéad O'Connor, Mark Stockdale, Laura Butler, Julian Yarr, Niamh McMahon, Ciarán Ó Conluain, Sam Corbett, Sarah Murphy and Kerill O'Shaughnessy, not pictured.
A&L Goodbody (ALG) has appointed 11 new partners – eight in Dublin and three in Belfast. This is the largest number of partner appointments ALG has made and brings the total number of partners in the firm to 104. The firm has also appointed three lawyers into a newly created role – of counsel – as well as 27 new associates across its Dublin, Belfast and London offices.
New partners
The new partners are: Laura Butler (Asset Management & Funds, Dublin), Sam Corbett (Restructuring & Insolvency, Belfast), Andrea Lawler (Commercial & Technology, Dublin), Niamh McMahon (Finance, Dublin), Sarah Murphy (Commercial Dispute Resolution, Dublin), Darran Nangle (Corporate M&A, Dublin), Ciarán Ó Conluain (Commercial Dispute Resolution, Dublin), Sinéad O'Connor (Finance, Dublin), Kerill O'Shaughnessy (Asset Management & Funds, Dublin), David Rowan (Corporate M&A, Belfast) and Mark Stockdale (Corporate & Energy, Belfast).
New senior role – Of Counsel
ALG has also appointed three people to a newly created of counsel position. Of Counsel is a senior lawyer role similar to partner and is widely seen in US and UK corporate law firms. The three new of counsel are: Emma Martin (Insurance, Dublin), Philip McQueston (Tax, Dublin) and Noeleen Meehan (Employment, Dublin).
Commenting on the appointments, Julian Yarr, Managing Partner at ALG, said:
"In a fast moving and dynamic market it's really important that we help our clients thrive. I'm confident that our newly promoted partners and senior lawyers can do that by combining deep specialist technical knowledge with broader executive and business skills honed through our award winning ALG School of Business & Law.
Many congratulations to each of our new partners and senior lawyers on their appointments. They reflect the diversity in our business and in the clients who we support. I look forward to working with them as we continue to grow our business."
Date published: 30 May 2019