Miscellaneous Provisions Bill 2019
Business leaders are being continuously advised to "prepare for Brexit". But how do you prepare with no rule book or end game? That is now changing to some extent.
The Irish Government has published the General Scheme for its Brexit legislation – the "Miscellaneous Provisions (Withdrawal of the United Kingdom from the European Union on 29 March 2019) Bill 2019".
This General Scheme is the first step in the legislative process. The next steps are likely to be a Bill, a debate in the Irish parliament (the Oireachtas) followed by enactment as an Act of the Oireachtas.
The Irish legislation on Brexit is expected to expand to deal with other areas and sectors. At this stage, some of the provisions are quite technical but it is expected to cover more areas in the coming weeks.
At present, the Irish General Scheme deals with the following topics: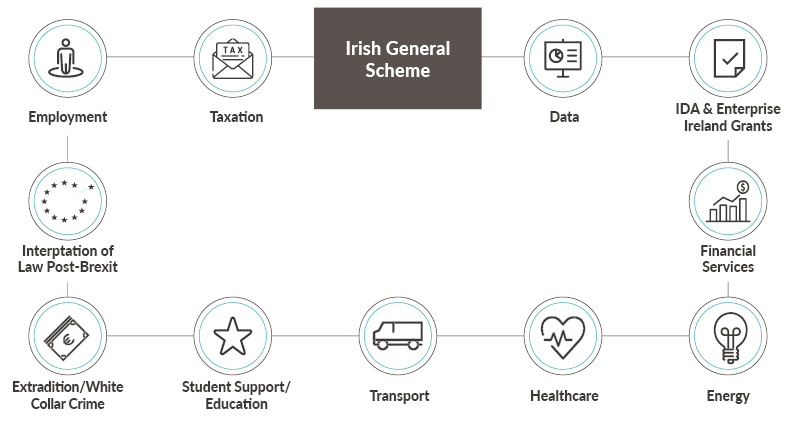 Lawyers from our Dublin, Belfast and London offices have summarised the key elements below of this critical legislation. Please contact our experts for in-depth interpretation of the legislation as it relates to your business.