Withdrawal of the UK from the EU (Consequential Provisions) Act 2019
Business leaders are being continuously advised to "prepare for Brexit". But how do you prepare with no rule book or end game? That is now changing to some extent. 
Ireland has now enacted the Withdrawal of the United Kingdom from the European Union (Consequential Provisions) Act 2019. This act was adopted in a swift and smooth process in the Irish parliament (the Oireachtas) and has been signed into law by the Irish President.
When it will enter into force depends on when and how (i.e. with or without an agreement) the UK leaves the EU.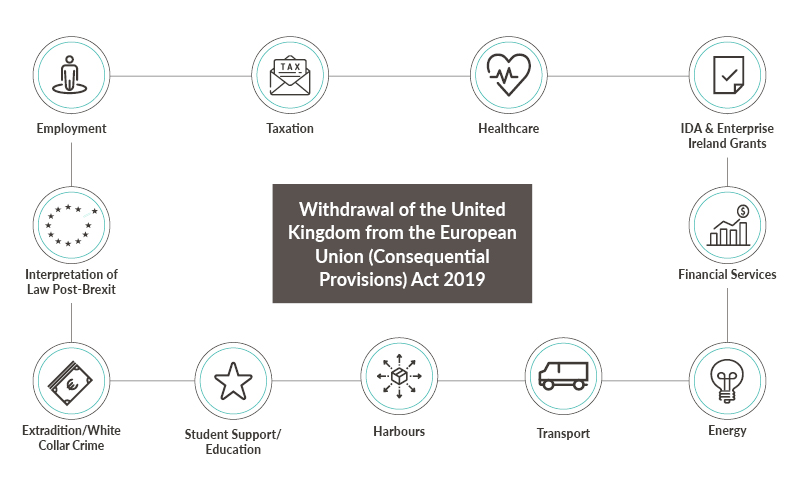 Lawyers from all our offices are providing updates on the key elements and implications of entire Brexit process and hope this update helps you in your Brexit planning.
Read our full analysis which gives you valuable insight into the Irish Brexit Rulebook and how it could affect your business.
Below we have created separated guides in relation to a number of topics that are affected by the legislation.