Joe Kelly is a Partner in A&L Goodbody's Disputes & Investigations group. He has developed a strong litigation practice in the Commercial Court and co-leads the Fraud & White Collar Crime Group. He advises clients involved in regulatory investigations and/or prosecutions brought in the criminal courts. He is a lead adviser to financial institutions and automobile companies in relation to recent high profile investigations in Ireland. In addition, Joe co- heads A&L Goodbody's boutique Gaming and Betting practice.
Areas of Expertise
Experience Advising:
Motor vehicle companies in dealing with an investigation into emissions and related litigation.
International technology companies in dealing with regulatory investigations.
PTSB in advising and assisting with its response to regulators and dealing with litigation arising from an investigation into mortgage lending.
Finance company caught up in lending under investigation by the Criminal Assets Bureau.
A leading charity in dealing with a cross jurisdictional regulatory investigation including the U.S., the U.K., Turkey and Syria and involving the Office of the Inspector General (OIC) in Washington.
A major European bank in responding to a cross border money laundering investigation.
A leading pharmaceutical company under investigation by the Health Products Regulatory Agency (HPRA) and advising in relation to interviews under caution.
Both domestic and international corporations under investigation by the revenue authorities and working with other law firms and forensic accountants in Ireland, France and the USA in managing issues arising.
Companies and executives in relation to "dawn raids" on their premises and to the homes of executives, in connection with regulatory and other investigations.
Clients under investigation by the FBI, the FDA and the US Department of Justice, and working with US and other overseas lawyers in such investigations.
On the renewal of approximately 25 online bookmaker and betting intermediary licences pursuant to the Betting (Amendment) Act 2015.
Market Recommendations
"He is calm, measured and has a good sense for a commercial solution" (Chambers Global 2021)
"A decisive lawyer with clear decision-making skills. He provides great context to any situation; he has usually seen it before, so nothing fazes him." (Chambers Global 2020)
Joe has been recognised as a Thought Leader for Investigations (Who's Who Legal 2020)
"Global Elite Thought Leader 2020" – Entertainment. (Who's Who Legal)
Professional activities
Joe is a fellow of the Chartered Institute of Arbitrators, Irish Branch, and is a practicing Arbitrator. He is a founder member of the Irish Commercial Mediation Association and is a practicing Mediator, having been involved in approximately 50 Mediations to date. Joe is a former chairman of the Law Society's Arbitration and Mediation Committee and a former member of the Law Society Criminal Law Committee. He is also on the Law Society of Ireland Panel of Mediators. Joe is a member of the International Masters of Gaming Law, one of the leading international organisations in the Betting & Gaming industry.
Education
CEDR qualified mediator
Qualified Arbitrator, Chartered Institute of Arbitrators
LLM, University College Dublin
Solicitor, Law Society of Ireland
Dip. EU Law, University College Dublin
LLB, NUI Galway
BA, NUI Galway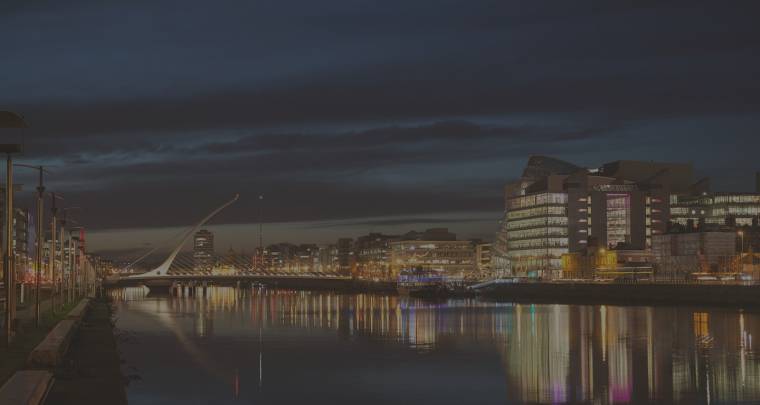 Joe Kelly
Partner, Disputes & Investigations
Dublin