Liam Kennedy is a partner in A&L Goodbody's Disputes & Investigations group. Liam specialises in international and domestic commercial disputes including: product liability; M&A; securities/auditors' litigation (including international class actions); EU and competition law; and constitutional litigation. Liam's practice includes dealing with regulators such as the Central Bank of Ireland, Garda Bureau of Fraud Investigation, the ODCE, commissions of enquiry, SEC, and the Chartered Accountants Regulatory Board. A key area of Liam's expertise involves crisis and risk management. Liam acts in the management of complex regulatory investigations and disputes, helping clients manage legal, commercial and regulatory risk and to deal with crisis situations.
Areas of Expertise
Experience Advising:
Motorola & Nokia in the successful resolution of a €460m claim.
Smith & Nephew, in the defence of Irish product liability claims arising from orthopaedic hip implant devices.
MAN Trucks in the defence of multiple civil claims in Ireland following a European Commission competition infringement decision.
Europe's largest beef producer in relation to cross border regulatory investigations and litigation stemming from horsemeat found in beef products.
British American Tobacco in product liability matters and in the successful defence of first regulatory prosecution under new Irish marketing legislation.
Irish corporations (or their auditors) in the investigation and resolution of issues involving the alleged misstatement of corporate accounts and related company law, regulatory and litigation issues.
Corporate clients in respect of enquiries by Irish regulatory and company and criminal law enforcement authorities.
Multi-nationals on Irish and international product liability, product recall and related regulatory and litigation issues, including litigation and other issues in the agri-food sector.
Leading international audit firms in respect of issues arising out of the Irish banking crisis and the Madoff frauds.
One of Ireland's leading banks on key regulatory and litigation issues.
Market Recommendations
"A leading lawyer" (Legal 500 2021)
"He is first-rate" (Chambers Global 2021)
"An intuitive lawyer…gets the nuances of our engagement with the regulator and guides us on market trends. Responsive, pragmatic and commercial." (Chambers Global 2020)
"A wealth of experience… a creative thinker as well as a very effective communicator." (Chambers Europe and Global 2019)
Professional activities
Liam is a recent past Chair of the 7,000 member International Bar Association's Litigation Committee and has served as a member of the Council of the Law Society of Ireland since 2008. He is the Vice-Chair of the Law Society of Ireland's litigation committee and member of its Litigation Management Committee.
Education
Solicitor, Law Society of Ireland
Solicitor, Law Society of England
Solicitor, Law Society of New Zealand
LLB, (Hons 1:1) University of Otago New Zealand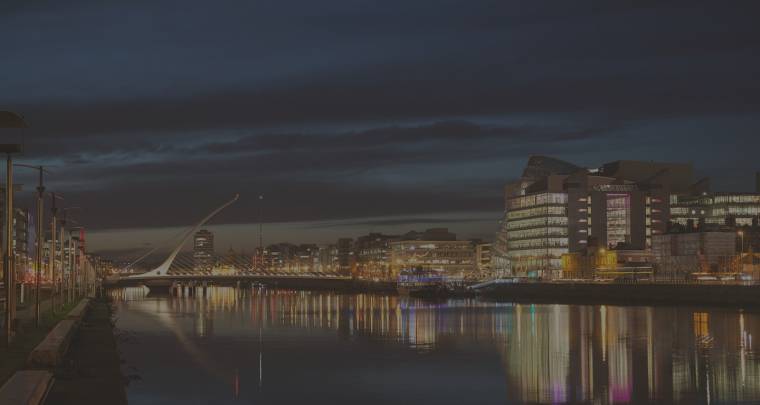 Liam Kennedy
Partner, Disputes & Investigations
Dublin