Kevin Feeney is a partner in the Construction and Engineering Group. He has over 20 years' experience working on a broad and diverse range of projects in the property and infrastructure sector. Kevin's experience gives him an all-round perspective and appreciation of the issues likely to surface in any deal in the property or infrastructure space. He has a genuine understanding of risk and risk mitigation, and has advised on the most complex property and infrastructure projects in Ireland.
Areas of Expertise
Experience Advising:
On complex property development and development finance, including property joint ventures (private to private and public to private).
On infrastructure engineering contracts, including tunnels, power plants, transport PPP (including the sponsors or lenders on most of the large toll road projects in Ireland) and waste water.
On accommodation PPP projects (including acting for public and private stakeholders on schools, hospitals and court buildings).
On complex outsourcing within regulated industry sectors.
Irish Water on certain key aspects of its establishment, including advising on the drafting of the new Water Services Act and the risks associated with the statutory transfer of water assets from the local authorities to Irish Water.
On large M&A transactions in the utility and infrastructure sectors.
Market Recommendations
"Kevin Feeney is a very effective listener and excellent communicator, which enabled him to quickly understand the issues and risks that concerned us." (Chambers Europe 2022)
"He is absolutely excellent…very forward-thinking and able to spot problems that may arise." (Chambers Europe 2021)
"Kevin is a bastion in construction law. He is supremely able and someone you definitely want on your side." (Legal 500 2020)
"Kevin provides excellent advice to his clients which is practical and based on an in-depth knowledge of the construction and development market and associated risks involved." (Chambers Europe 2020)
Professional activities
Kevin qualified as a civil engineer in 1986 and worked with Arup consulting engineers in London until 1989. He became a chartered engineer and Member of the Institution of Structural Engineers in 1989 and a Member of the Institution of Civil Engineers in 1990. He worked in the property and the project finance departments of a major international law firm in London from 1993 until 1998. While at Arup, Kevin worked as a part time technical tutor at the prestigious Architectural Association School of Architecture in London.
Education
Solicitor, Law Society of Ireland
Chartered Civil Engineer
B.Eng, Queens University Belfast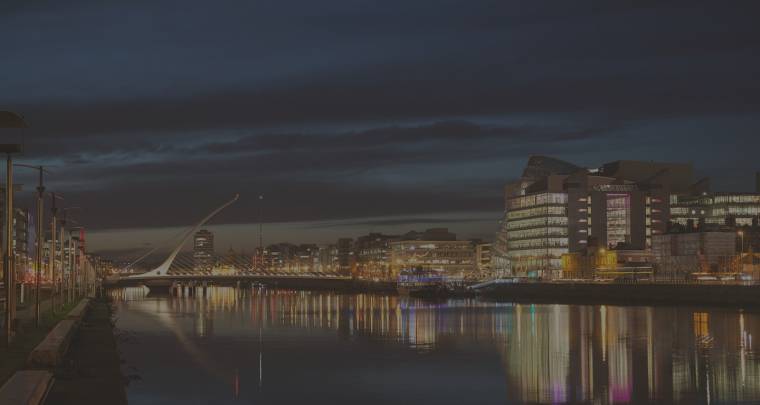 Kevin Feeney
Partner, Construction & Engineering
Dublin