Christopher Martin is Of Counsel in A&L Goodbody's Financial Regulation group with over 13 years' experience working in both the public and private sectors advising on legal and regulatory issues, including experience in the Central Bank.

He advises domestic and international credit institutions, investment firms, payment institutions, and other regulated and unregulated clients on regulatory and compliance issues, including conduct of business and prudential requirements, authorisation and passporting requirements, acquisitions and disposals, corporate governance, fitness and probity, AML/CFT, financial sanctions, structuring and best practice norms.
Areas of Expertise
Experience Advising:
Local and international financial service providers on the establishment of businesses in Ireland, including advising on the use of online payments and account portals, both regulated and unregulated.
Payment service providers (including banks and payment institutions) and merchants on the implementation of payment service requirements under PSD2, including strong customer authentication and related matters.
Various banks and financial services providers on a broad range of issues including on payment services, consumer protection, investment services and MiFID, consumer credit, money laundering and terrorist financing, and financial sanctions.
UK financial institutions and service providers on Brexit planning and transfer of investment services from Irish branch to new Irish investment firm.
Various financial services firms on authorisations and assistance with the Central Bank of Ireland, including payment institutions (both new and PSD2 re-authorisations) and consumer credit entities.
Market Recommendations
"Chris provides client-centred, commercially driven and helpful advice and is hugely knowledgeable in his subject matter areas" (Chambers and Partners FinTech 2021)
Professional activities
Chris regularly presents to clients on a range of compliance related issues. He has written various articles, lectures, test book updates and provides training on regulation and compliance. He was the author for the Compliance Institute's Professional Development Certificate textbooks (PDC1 and PDC2) for 2019 to 2022, and the Insurance Institute's Compliance and Advice textbook and associated online courses for 2020 to 2022.
He is the Chair of the Compliance Institute's Central Steering Committee, and is a member of the Irish Funds MiFID Working Group, and the Blockchain Ireland Legal and Regulatory Working Group. He is also the Internal Examiner and a lecturer for the Law Society of Ireland's Post-Graduate Diploma in Regulation Law and Practice, and a supervisor for the Law Society's Masters in Advanced Law.
Education
Solicitor, Law Society of Ireland
Barrister-at-Law Degree, Kings Inns
LLB, Trinity College Dublin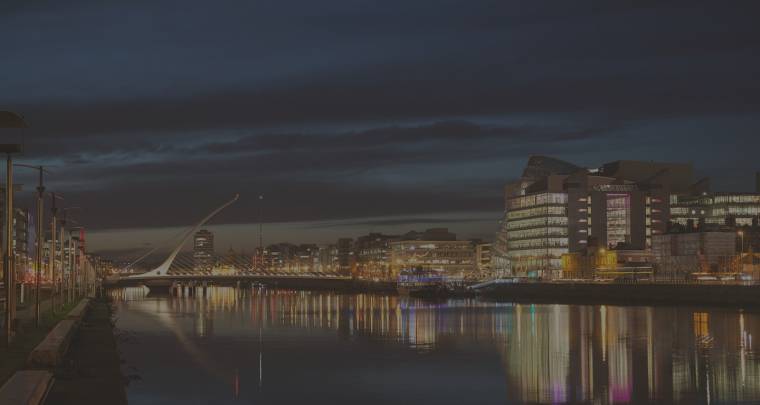 Christopher Martin
Of Counsel, Financial Regulation Advisory
Dublin